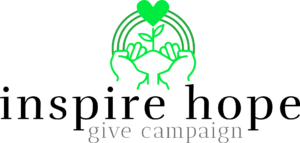 Northwest Select believes that we can impact the world.  We participate in our communities in various ways inspiring hope in others. 
Encouraging employees to make impact decisions in an important first step.  We do that by giving each team member up to four ways to give through the company, which includes selecting just where that money goes.   
Next, we offer tenants to participate in our annual Inspire Hope campaign during the holidays.  Tenants vote on a pre-selected group of charitable organizations, and each vote determines where a financial contribution will be made.  It is the desire of NWSRES that their Inspire Hope initiative offers not only an opportunity to give, but generates a ripple effect of hope and inspiration that continues beyond this campaign.
Northwest Select participates in events that alter the course of a few carefully vetted organizations. We want to change the world, and do so through the following partnership with the Café Racer's Union. The CRU is a motorcycle riding club dedicated to the riding, history, preservation and sharing of all things known from the Cafe Racer society. CRU Members are highly successful professionals with backgrounds from military branches to corporate executives and business owners with a focus on turning their passion for the ride and moto's into impact for the community. CRU members are not required to have a "café racer" and all marquees are welcome. Café racers are a manufacturer's model today, in the 1950's they were a social group within the riding community and rode a broad range of motorcycles.
We participate in events that bring financial relief and benefit to: